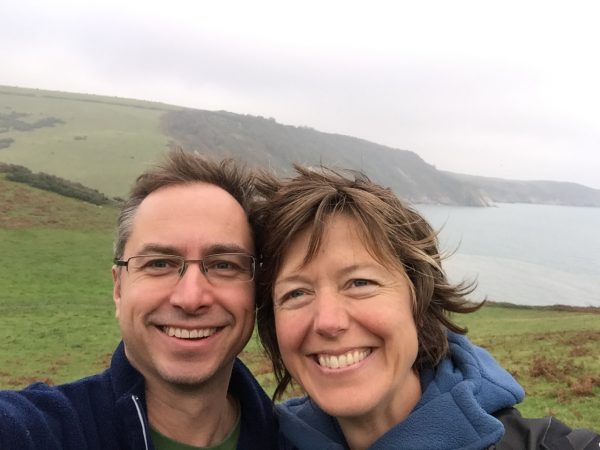 Not content with invading mainland Europe (well, the Netherlands actually), the intrepid cheesemakers of Horsington Marsh have scooped another major award in the world of cheesemaking. Marcus and Penny, of Felthams Farm have won Best British Cheese with their famous Renegade Monk cheese, beating a Cornish Gouda and a Rutland Red, which came second and third respectively.
They also won their class- Best artisan (soft) cheese.
Over 300 cheeses were entered into the competition, including many well-known producers.
The awards were given by the Virtual Cheese Awards. "Virtual", because of the Coronavirus lockdown. The judging of the 30 finalists was live on Zoom last Saturday.
The Virtual Cheese Awards were created during the COVID-19 pandemic and aimed to demystify and celebrate British cheese and its producers in a time of great need.
Sarah de Wit, co-founder of the Virtual Cheese Awards and Cheese & Dairy consultant said:
"Renegade Monk is a very worthy winner and a fantastic example of a small artisan cheesemaker that is reinventing what a British cheese should be. We really are leading the world with our exceptional cheesemakers and we're super proud to shine a light on them. All we ask is that consumers go out and buy these cheeses and support our British cheese industry."
Marcus Fergusson, founder of Feltham's Farm said of the win: "We are still completely over the moon; honoured and stunned in equal measure. We watched the judging live as a family, crowded around a computer screen…there was a refreshing transparency to the judging process and it was fascinating to hear all of the cheeses analysed by such knowledgeable and unflinching judges.
"Winning this award is huge for a tiny artisan producer like us. We sold our first cheese in March 2017 and last year sold just 6,000 cheeses. We are profoundly grateful for the exposure that the Virtual Cheese Awards has brought us and many other artisan cheese producers – we all need all the help we can get right now and we hope that the awards will encourage the public to keep buying artisan cheese from small outlets and not return to the supermarket habits of old!"
More info HERE
Brilliant! -Ed